7 Ways To Use Facebook Messenger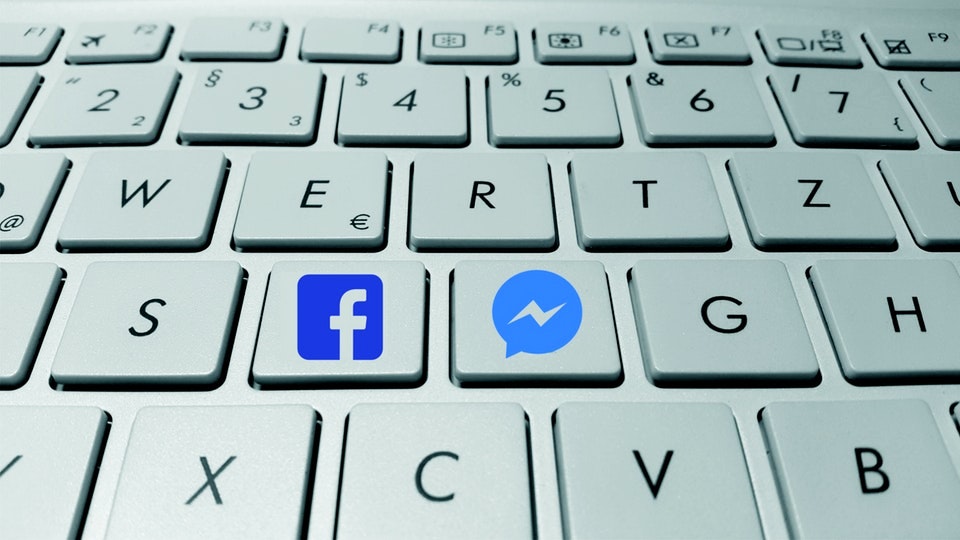 One of the most popular digital marketing trends of 2018 has become the utilization of Facebook Messenger to engage with customers. With 1.2 billion users a month, Messenger marketing has some serious reach, and its changing the way consumers connect with brands and businesses. Facebook Messenger was once just an easier way for users to chat with their Facebook friends. However, now the social network has allowed businesses to leverage the platform for conversational marketing purposes. As a result, companies are flocking to take advantage of the platform and the opportunities offered from chatbot marketing on a widely used messaging app.
Here are 7 ways you can use Facebook Messenger advertising to innovate your business:  
1. Launch Facebook Messenger Chatbots as a Marketing Tool for Customer Service
Facebook Messenger is a great tool for customer support. The days of waiting on the telephone for 45 minutes are over; customers want and expect quick and easy access to customer service.
Thanks to technology like chatbots, they can get it. Business that leverage chatbot marketing for customer support directly within the app are able to answer customer questions of all sorts, at any time. Whether it be troubleshooting with a product or a question regarding delivery, using these bots as a means of Facebook Messenger marketing are perfect for a variety of frequently asked questions. This also gives your customer service team more time to devote to more complicated issues.
2. Use Conversational Marketing Practices on Facebook to Boost Sales
Messaging app marketing can help your sales team identify high quality leads. On Facebook Messenger, a conversational marketing strategy can engage potential customers through a series of questions and identify those that have a high probability in completing a sale.
Similar to customer support, this messenger marketing tactic gives your sales team more time to focus on more promising and complex opportunities for boosting revenue.
3. Re-engage Your Audience by Reaching Them Through Messenger Apps They're Already Using
The way to get people to interact with you through Facebook Messenger in the first place is through Facebook ads placed on this platform. With Facebook Messenger advertising, you can either direct people from their news feed to your Messenger, or you can initiate a conversation with someone who has messaged your Facebook page previously.
This situation is where conversational marketing can be at its most effective. When trying to re-engage people that have interacted with your company in the past but may have lost you from their radar, reaching them directly with messenger app marketing is both how and where they want to be reached.
4. Personalize the Facebook Messenger Marketing Experience
Rather than seeing an ad for your company in their news feed, imagine being able to target your customers in a personal way - in this case, directly in their Facebook Messenger inbox. While being able to communicate one-on-one, conversational marketing is also advantageous in that it's a wonderful way to have fun with your brand's identity and build it a personality.
Depending on how you want your brand to come across in your Facebook Messenger marketing strategy, you can work with a chatbot developer to have your bot be funny or sweet, or anything in between. This further personalizes the experience, making the customer feel like they're talking to a human rather than a bot.
5. Share Your Marketing Content on Preferred Messenger Apps
A popular way companies share content is through email. Now, though, everyone's inboxes are bombarded with marketing messages from every brand they've ever interacted with – and many they haven't.
Facebook Messenger app marketing is a way for companies to stand out from the crowd. In fact, using Messenger to deliver branded content has resulted in a 242% higher open rate and a 619% higher click through rate.
6. Help Customers Find the Content That Matters to Them on Facebook Messenger
For companies that create a lot of content – such as TechCrunch – people can search for content right within their Facebook Messenger app. Rather than needing to search on your business' website or on third-party sites, they can find content that matters to them without leaving the messaging platform.
This highlights one of the major themes of the digital advertising trends of 2018: efficiency and accessibility. By making your company's content as easy to find as possible, it will encourage an increase in brand loyalty and engagement.
7. Advertise Your Events With Facebook Messenger Advertising
Have an event coming up? Whether it be a concert or a big sale, you can use messenger marketing to send friendly reminders to your audience.
Hubspot found that the response rate on Facebook Messenger is far higher than on email. So not only does using Facebook Messenger marketing boost event popularity, but also it provides a better idea of how much traffic you should be expecting at the event. Using the app as an attendance tracker will provide you with insights you can use to prepare, as well as information you can look at after the event (e.g. total number attended vs. those that clicked "attending").
Discover the advantages of chatbot marketing today, and build a bot for Facebook Messenger. Contact Snaps today to see how we can help!
Snaps enables Fortune 500 brands to acquire new customers, increase LTV and remove customer service costs through automated chat. Snaps powers automated messaging at scale for Nike, Jordan Brand, Foot Locker, Coty, VICE, Marriott Rewards, Mars, AdAge & more.  With Snaps technology, brands can exceed 65% message open rates, 25% CTR, 4x revenue lift, and reduce service costs by up to 20%.